A seminar on China's food security and sustainable development was held in Beijing on April 26, 2021. Vice Minister Zhang Taolin addressed the Seminar.
Vice Minister Zhang noted that over the past 70 years, China has achieved food security through a unique development path with glaring outcomes, including sustained increase in food productivity. This has led to more stainable development, significant improvement in the health and nutrition of the residents and eradication of poverty, serving as a successful case to draw on for the international community.
China will focus on preserving arable land and developing the seed industry during the 14th Five-Year period, to ensure its annual grain output remaining above 650 million tonnes. In addition, China will align efforts to consolidate and expand the achievements in poverty alleviation with efforts to promote rural revitalization and further green and sustainable agriculture. China will open wider to the world in agriculture, share development opportunities with the rest of the world, participate in global food security governance, and offer Chinese solutions to global food security.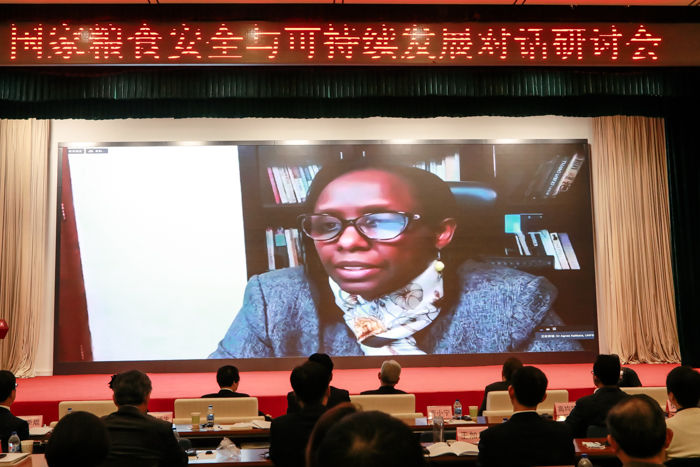 Underlining the role of food security in world peace and prosperity and in creating a global community with a shared future, the Seminar called on the international community to work together to increase agricultural productivity, the inclusiveness and resilience of food systems, maintain safe and stable food supply chains, and reduce food loss.
Participants had an in-depth discussion on paths for food security and sustainable agricultural development in China.
The Seminar was organized by the Chinese Academy of Agricultural Sciences (CAAS). Agnes Kalibata, Special Envoy for the 2021 Food Systems Summit and CAAS President Tang Huajun attended the event.
Relevant Annexes: